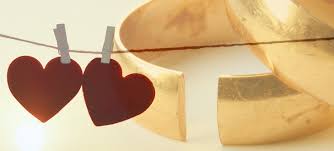 Why Are You Really Getting A Divorce?


I think marriage gets a bad rep.  If it weren't for marriage, our society would probably have fallen apart long long ago.  It pains me to realize so many of us feel like marriage is a 'let's see how it goes' kind of contract.  A contract that we slip in and out of like the purchase of a condo.
But in the face of that, I believe that marriage is an important ingredient in lasting love.  It's time to get rid of the excuses and talk about how and why divorce is a plague upon society and an heartbreak to children who experience it.
Why Do People Actually Get Divorced?
You May be Surprised!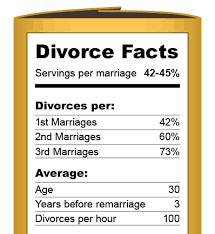 Laziness
We don't cherish much any more.  After all, almost everything is replaceable; right? Keeping marriage alive and well takes commitment.  It takes being awake and aware of everything  that is being said and unsaid.  It takes going out of your way when you're tired and doing what they want.  Why?  Because that is what people in love do.
How?  By Talking and listening.  Not fake listening.  Not fake talking.  Get real.  Real is what love is about.
Lack of Communication
We say we talk but we bullshit both ourselves and them.  Do you have the courage to say, "I feel we are drifting apart?"  Do you ever say, "I'm not happy when you do that?"  Or, "Do you have wonder why we don't have sex anymore?"
Small talk is great for office politics and after church functions but inside the living organism the water of genuineness is what keeps a marriage thriving.
It may hurt at the beginning to speak so candidly, but not near as much as sitting in a courtroom decided who gets what.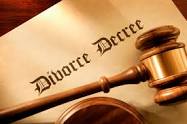 About The Author
April Kirkwood, LPC is a vetted therapist, published author, and TedX speaker providing innovative methods untiling Eastern and Western practices with researched based counseling theories. Her one of a kind content is creating a movement that wakes up others from their drab sleep state to a new awareness and vitality for seeing their story with joy and gratitude. She is an advocate for others who have been affected by early childhood exposing its effect on adult romance. Her philosophy and treatment is a refreshing blend identifying the mind, soul, and body connection through practices of awareness, awakening and play therapy. Her podcast, The April Kirkwood Show 'Soulfully Yours', is on Stitcher, Itunes, and SoundCloud, and Buzzsprout debuts July 2019. The inspirational handbook, The Guide to Living in the Now can be purchased at www.AYRIAL.com. Her memoir, Working My Way Back To Me, is an inspirational tale that sheds light on universal struggles involving love, sexuality, addiction, and mental health. April's reckoning with an emotionally destructive relationship that harkens to her early childhood, and the women pushing and pulling behind her gives insight to others about their lives. It is a story in which April refuses to see herself as a victim but instead tries to summon the courage and resilience to reinvent herself. She works with TedX and her topic, The Brutal Reality of Believing Your Own Fake News shares how to break free from the lies we tell ourselves that create lives of that are unfulfilling.