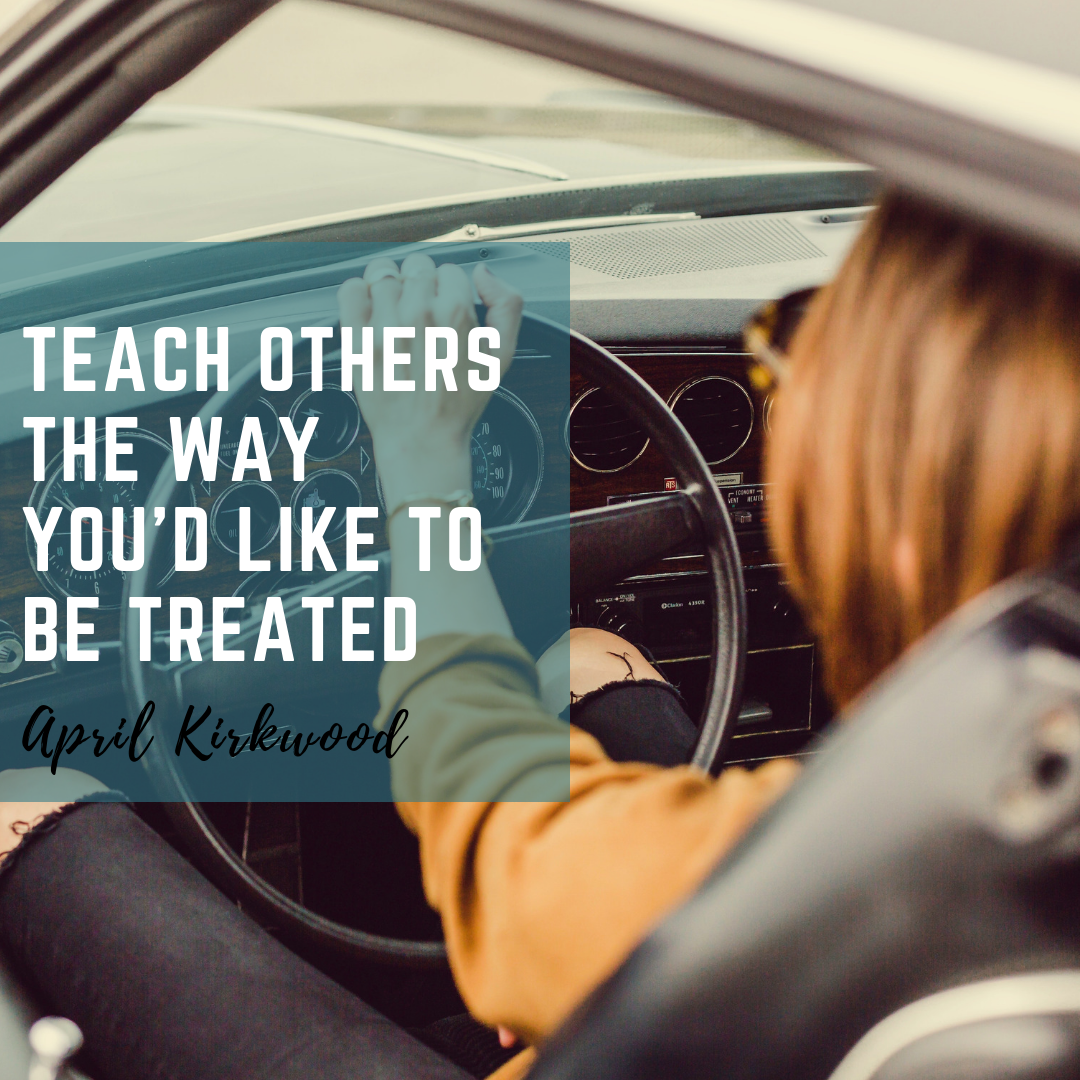 How To Get Other People To Treat You
How To Get Other People To Treat You!
It's Time to Get Back In The Driver's Seat
With these tips!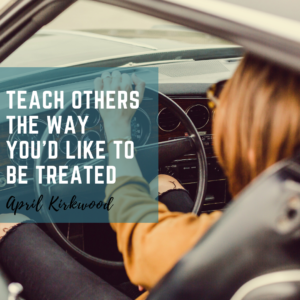 Number one, don't ever assume that people know how to treat you seriously, okay? They probably weren't treated well themselves. They probably have their own stuff. They probably don't even know how to drive their own car. So why in the world would you think they can drive yours? So number one, lower your expectations, baby. They don't know what they're doing.
Number two, be polite about this. Now, when your light, and that doesn't mean stuffy or anything like that, it's just means having common courtesy. When you're a polite number one, you're gonna like knock them on their butts. Car's are going to break out of shock. They're going think, "What in the heck is going there?" It's going to be a new you instead of you stammering yelling at them, "Why are you doing this to me?" When you're polite, you set the game and you take back your power. Yes.
 You want to be part of the no more movement? This is it – by being

polite

!
Number three, you've got to have a game plan so you are taking your car back and you're driving down a dead end street because why? You don't know what to do next. So number one, you've realized they don't know to shoots about how to treat you. Number two, you decided I'm going to be too cool for school and I'm going to be polite about this. Okay? I'm going to have a little bit of class and a little bit of swagger. Number three, if you don't have a plan, you're not going to make the man understand.
What does the plan mean? It means  you are clear about what you want out of them and what you're willing to give back. So if you want them to stop swearing at you, you need to say that, you need to clearly use an I statement.  Don't scream, "You shut your mouth, don't you speak to me, look good over again." You can't do that.  Because you know it's just going to spark another issue and you're not going to teach them anything. So that's not a good idea.  It's important that you come up with a clear cut plan so that you don't end up on a dead end street.  Nobody wants to be dead or on street.
Realize ladies and gentlemen, that this is going to take some time. The best way to invoke change doesn't happen overnight. They say as a school teacher, it takes like 31 repetitions for little kids to learn like the structure of the school day and where to go and you know how to get your pass and all of that. And some of us are still functioning at that level. So the best way I like to think about it is to be a pebble in somebody's shoe. So every time you do something different, what happens when there's a pebble in your shoe? It makes you a little bit uncomfortable. Now when they are uncomfortable, they will either care enough about you to make the change or and this might happen even if they do care about you, they are going to not like it because they've been driving your car all over the place, sending you into outer space chaos, confusion, low self esteem, rusting out your car, burning up your gas, wearing out your tires.
The next thing you're going to have to do is treat them the way you want to be treated. It's going to be hard. Healing and becoming your best self and having your best life. It's hard enough when you're doing it on your own, but when you're dealing with others, which since we are on the planet earth and there's billions of us, we're all going to be dealing with others.  We wear so many different hats, so you are going to get into the habit once again and have your mental plan in place. When I plan things, sometimes I rehearse them in front of the mirror or rehearse them on a little recorder. I role play with people. I can write it out. If it's like somebody, I really love it. I'm really freaking out. Sometimes I might even journal it and then I'll go back and see it and I'll practice it because actually practice does make perfect. Some of those old cliches aren't too bad are they!
Last but not least, reinforce anything that they do, say, think, feel, act that is in accordance with what you want and how you want to be treated. Maybe you want them in your car who beside you. Maybe you want to jet off on an adventure in life together, but there has to be some changes because if you're miserable, it ain't worth it. You can just kick them to the curb and sue and just drive off route 66, baby. Here I come, so this is what you're going to want to do.
Now, also very important point, we kept talking about a plan and how you want to be treated and all of that. I have a questionnaire, a free self- inventory for you to figure out what you really want –  because if you don't know what you want, number one, how does anybody else and number two how are you going to teach them how to do that spiritually? We're here to grow. Nobody said it was always going to be easy. We're all flawed beings. I don't want you to blame people unless they're abusive to you, but we are meant to drive together through life.
Thanks for driving with me.
Let me give you my blessing.
As always, remember you are spiritual beings having an earthly experience.
Raise your energy by caring for yourself in a healthy way and watch what happens.
I love you. I praise you.
I appreciate you. You are God's child.
Great things happened to you and nothing, but you can stop it but you.
** Don't forget the free download of my Self-Inventory Questionnaire! Get yours here! **
About The Author
April Kirkwood, LPC is a vetted therapist, published author, and TedX speaker providing innovative methods untiling Eastern and Western practices with researched based counseling theories. Her one of a kind content is creating a movement that wakes up others from their drab sleep state to a new awareness and vitality for seeing their story with joy and gratitude. She is an advocate for others who have been affected by early childhood exposing its effect on adult romance. Her philosophy and treatment is a refreshing blend identifying the mind, soul, and body connection through practices of awareness, awakening and play therapy. Her podcast, The April Kirkwood Show 'Soulfully Yours', is on Stitcher, Itunes, and SoundCloud, and Buzzsprout debuts July 2019. The inspirational handbook, The Guide to Living in the Now can be purchased at www.AYRIAL.com. Her memoir, Working My Way Back To Me, is an inspirational tale that sheds light on universal struggles involving love, sexuality, addiction, and mental health. April's reckoning with an emotionally destructive relationship that harkens to her early childhood, and the women pushing and pulling behind her gives insight to others about their lives. It is a story in which April refuses to see herself as a victim but instead tries to summon the courage and resilience to reinvent herself. She works with TedX and her topic, The Brutal Reality of Believing Your Own Fake News shares how to break free from the lies we tell ourselves that create lives of that are unfulfilling.