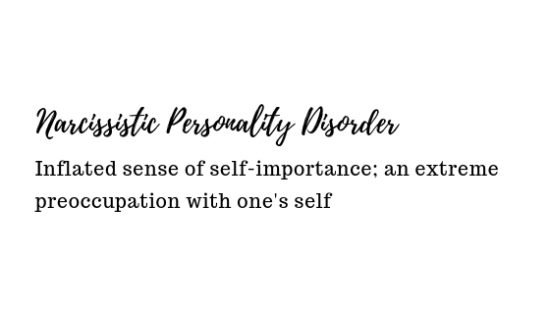 How A Narcissist Plays Games With Your Mind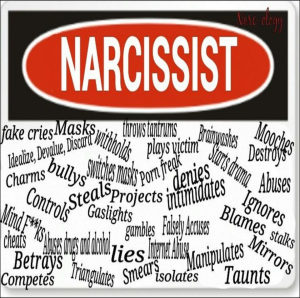 How A Narcissist Thinks:
 We're talking about dancing with the devil in the pale moonlight.
Who is the devil?  Your very own narcissist!
These are the comments they make to manipulate, control, and destroy your courage.  They want to conquer and divide so they have you in their corner to continue the facade of greatness.
You are upset about their flirting ways. They look stunned and respond:
"You're crazy!  You're irrational! You're nuts!"

They embarrass you in public so you actually look like a hot mess:
"You're over reacting and making a scene. You are embarrassing me."
 Their intention is to diminish the respect others have for you which gives them power and respect.
They take any request you make and switch it around:
"It's all about you. I'm sorry but sometimes it's actually about me. You are selfish!"
This is the trick of projection.  In actuality, it is all about them.
They are constantly demeaning:
"You're so lucky you have me.  No one else would put up with you."
The narcissist is filled with self-loathing.  They are empty inside and any value they feel comes from outside of themselves.  They are afraid of being found out and as long as they can keep people kissing their behind, listening to their elaborate stories of self-adulation, and keeping an audience, they feel, at least momentarily, that they are ok.
If you find yourself with a person that makes these negative comments to you, it's time to rethink the relationship.
Remember:
I love you. I praise you. I appreciate you. 
You are God's childGreat things happen to you.
Nothing can stop it.So it is!
Love always,April and the AK Team

https://aprilkirkwood.com/wp-content/uploads/2018/11/Narcissist.mp3
About The Author
April Kirkwood, LPC is a vetted therapist, published author, and TedX speaker providing innovative methods untiling Eastern and Western practices with researched based counseling theories. Her one of a kind content is creating a movement that wakes up others from their drab sleep state to a new awareness and vitality for seeing their story with joy and gratitude. She is an advocate for others who have been affected by early childhood exposing its effect on adult romance. Her philosophy and treatment is a refreshing blend identifying the mind, soul, and body connection through practices of awareness, awakening and play therapy. Her podcast, The April Kirkwood Show 'Soulfully Yours', is on Stitcher, Itunes, and SoundCloud, and Buzzsprout debuts July 2019. The inspirational handbook, The Guide to Living in the Now can be purchased at www.AYRIAL.com. Her memoir, Working My Way Back To Me, is an inspirational tale that sheds light on universal struggles involving love, sexuality, addiction, and mental health. April's reckoning with an emotionally destructive relationship that harkens to her early childhood, and the women pushing and pulling behind her gives insight to others about their lives. It is a story in which April refuses to see herself as a victim but instead tries to summon the courage and resilience to reinvent herself. She works with TedX and her topic, The Brutal Reality of Believing Your Own Fake News shares how to break free from the lies we tell ourselves that create lives of that are unfulfilling.