Ep. 4: What it Means to be Spiritually Awake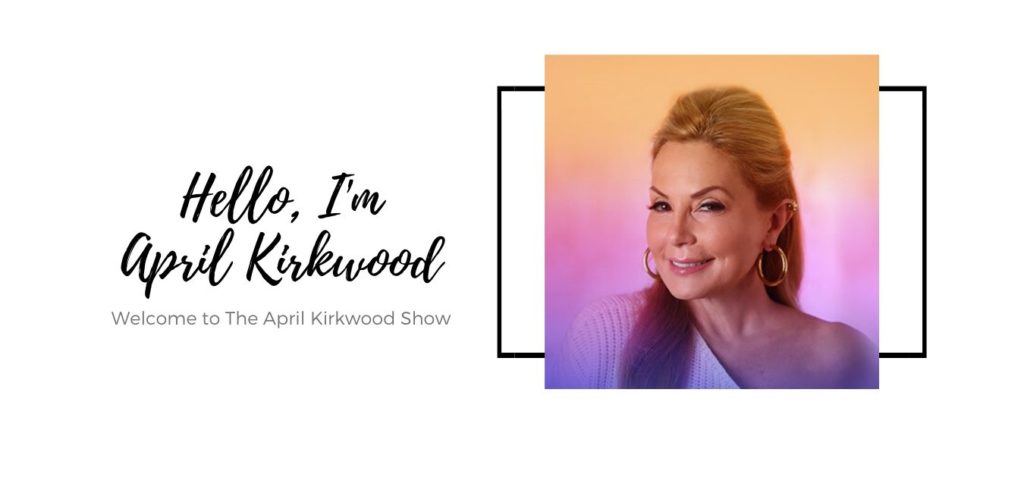 I'm a therapist and a woman who has been studying my entire life. Why? Most of us walk around in a fog. Why? We don't know why we're here. What we're supposed to be doing. And so I have made a commitment with any information that I have found that resonated with me as truth on a deep, deep level to share with you.
I believe in society today. We are in the new age and we need to join together our energy, raising it, supporting each other more than any other time in our evolution. I would like to welcome each soul here knowing that this is for you, about you, so that your physical self will join with your spiritual self, which, by the way, your spiritual self is much, much, much greater than your physical self. And I believe that most of us aren't even filling our being with that much of our soulful self. So we need to fill ourselves more. And the beauty of that is when we are filled with spirit, everything else has to leave because there is no room. The hurt, the pain, the sorrow, the bad memories, the bad tapes, things that are real and perhaps only real in our perception that keep us from living the best possible life right now, wherever you are.
I want you to smile because I can feel that energy, even if this is taped over and over again. And I want you to take three deep cleansing breaths. The breaths relax our bodies, slow us down so that we can really be in the present. I mean, either we're in the past or we're in the future or in the now. This time is for you. This now.
Today we're talking about what does it mean when all of these new-age kinds of gurus or spiritualists or anybody says, you're not awake, you're not aware, you're not present, you're not conscious. What is that really? What does it look like? What does it feel like? Today you are going to have the opportunity to raise the playing field in your life, raise above what you have been doing, living larger, grabbing the gusto. We are here to enjoy our lives. We are here to understand what's happening to us. God has called us to this existential moment in our history with coded. We have to stand back and we've been called to our rooms. It's like God called us back to our room.
Think about that a little bit… Are you living the life you want? Is your job making you happy? Are you fulfilling your passions? Are your relationships authentic?
Well, first of all, let's talk about what is awakening and what is not awakening. It's not a constant state of bliss, nor is it a feeling of everlasting love or happiness. It's actually beyond our normal conscious states that are related to those feelings and emotions that come and go. Also, this is a lifetime process. I fall back so many times in a day and I have to think, wow, I'm not being the watcher. I get sucked into feelings and emotions all the time instead of letting us watch them float by. Also, there is a part of us that needs to be grounded in physical. This gets very confusing, especially now in this era of misinformation out there through especially our media technology. And that is why it becomes even more important at this stage to be awake so that at a deep level of what our soul resonates with us, we can listen to, be aware of, and manifest.
Now, I'm not saying that the mind isn't a good thing. It is a good thing! It's a wonderful tool and we need intellect. But we don't need the mind as our master guide, which it has been, because we lose the other side of ourselves. So what I'm asking today is to just consider that we need both the earthly physical self to be an expert and we also need the soulful self to become awake. Now we recognize both aspects of ourselves and this helps us to raise our energy. So our physical selves is more in alignment with our karma. Our life lessons and what we are here to do now.
What does it look like when we're aware? when we are conscious? when we are awake? We see it moments when we get a great idea. I mean, you've all had these moments. We can also see it when we watched beautiful dancers, actors that are so involved. They're in that new character so much that nothing else exists. Athletes, politicians, and a newborn baby.
Today's affirmation is I am here now. I am not working from 10% of my soul in my physical body. Most of us are working from 50%. My goal is to at least be 50% of the time, running at 90% of my soulful self. How else does this look like? This is everywhere. It's been going on for ages. I mean, there are life spikes in all of us. For example, when a gorilla pounds his chest he is bringing his soul energy back in. He's gaining it. Oh, do that right now. It feels so good. Or when weight lifters yell and scream. They're coming out even in movies of the war when everyone holds up their swords and does a battle cry.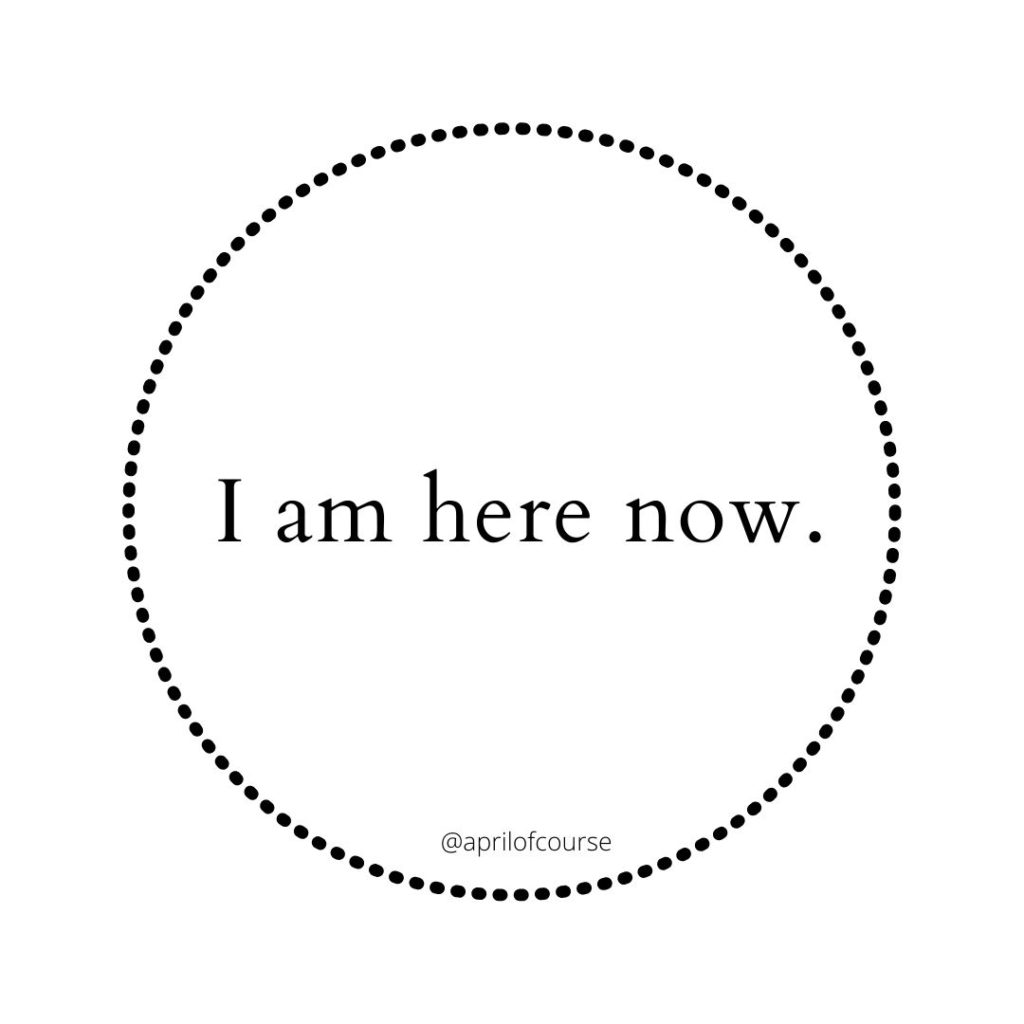 That is our physical body evoking more of our soulful selves. Yes, that is what it means to be living in your soulful self. Now we can invite more of this in by grounding, by resting, by eating healthy, by living an addiction-free life. Don't be so quick to judge my friends, because addiction can mean work, love, sex, shopping, ego, body, gossip. Anything that feeds the ego is an addiction. Alcohol. Every time you take alcohol, you are putting your soulful self asleep.
Now, I'm going to teach you a technique that helps me when you are in your soulful self in the long run. And I've seen this in my life in times when I was really in sync. First of all, I really relax and I just give it to God. I made pray and I once I pray or send that affirmation out there, I don't keep worrying about it. I let it go and I relax. My intuition definitely goes up. I become more sensitive. We'll be driving and I'll see a little rabbit and everyone to say, I didn't see that. How did you see that? I was aware. I'm aware of everything. When I wear my glasses, I can see the tip of my nose. I'm not in the past. I'm not in the future. I'm enjoying the now the rustle of the trees, the smell of the rain. My relationships improve and yours will, too. You will become a better listener, have a deeper understanding of what is being felt versus what is being said. And you will have less stress because you're just living in the now and right now in this second, I want you to think right now, in this second, is there anything to worry about?
When I do that, I'm like, right now I'm really happy, you know, I had breakfast. I'm in my house. I'm safe right this second. Even though my poor her my dad's in the hospital or even though my group my granddaughter's away from me and I miss her this second, I'm okay. And in that. Okay, Nisse, I take it to the next minute and the next minute, and the next minute before I know I've had 15 minutes of bliss that I was OK. Now as I manage that hopefully longer and longer, I will stay in that bliss. It's a beautiful life. So this is what being awakened means. There is a switch of that cognitive part of ourselves, that physical part of ourselves, which we have spent much of our lives perfecting and knowing.
I mean, we have learned language, we've learned non-verbal cues, we've learned how to do deductive reasoning, how to make a guess of what's going to happen. From our experience, if I touch that stove again, I will get burned. My judgment improves. We become wiser in life experience when you use your body right. I don't expect anyone to be la, la, la. And some people do get to see spiritual. I know sometimes I don't even see something common sense because I'm seeing it from a complete other spectrum. So we want to use both. One way that you can manage when you use your physical knowledge versus your awareness knowledge is what I call the dimmer light and right behind my mind's eye, visualize a dimmer light and I can dim the light that lives within me. And so when I'm at a job interview or I'm at a dinner and I need to talk logically to people or I'm driving or I'm writing a report or I'm focusing on. The outcome of a doctor's conversation with me and what I needed to do.
I can dim my light a little bit, just dim it a little bit in there like a light switch. We all know what light switches with a dimmer. And then when I'm reading a spiritual book or I'm doing my tarot cards or I'm focusing on meditation with a crystal, I can flip my dimmer switch. Up, up, up, up, up, up, up. When I go for a walk, I let my dimmer switch come up so I can enjoy the sounds of nature, the wind, the birds. Perhaps there's water nearby. The smell of a nearby rain coming by. It is a beautiful life- if we are awake if we are in alignment!
This week's homework: Let me know what moments have been Awakenings for you! When you are working and you get a great idea. When you knew you were pregnant, when you felt that somebody was in trouble and you call them and they are, or they'd been thinking about you or you knew what not to say somewhere because you didn't want to hurt somebody else, you know, we always have those opportunities to be right or kind. Sometimes we need to put a dimmer switch down, which is cognitive. And, you know, this is the right way and everybody else is wrong. Which, of course, is an incorrect philosophy of life until we meet again.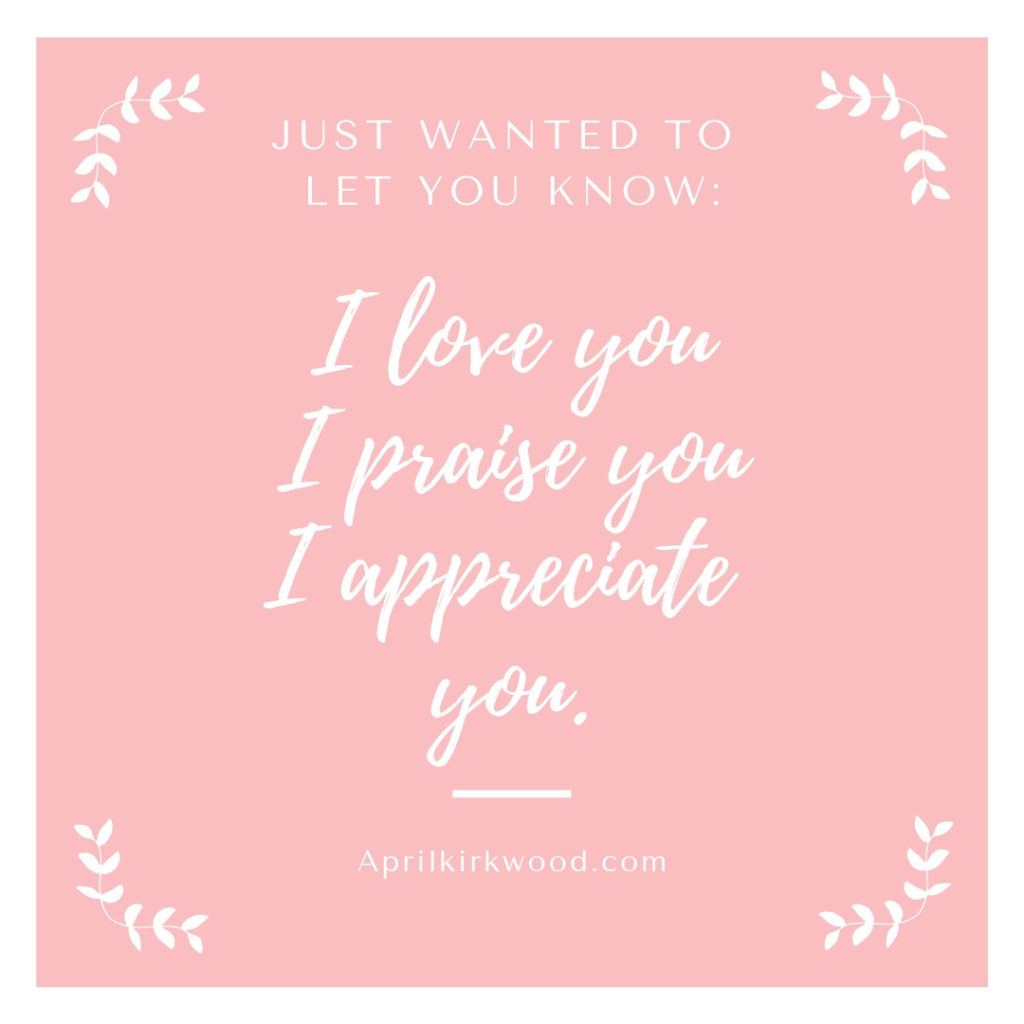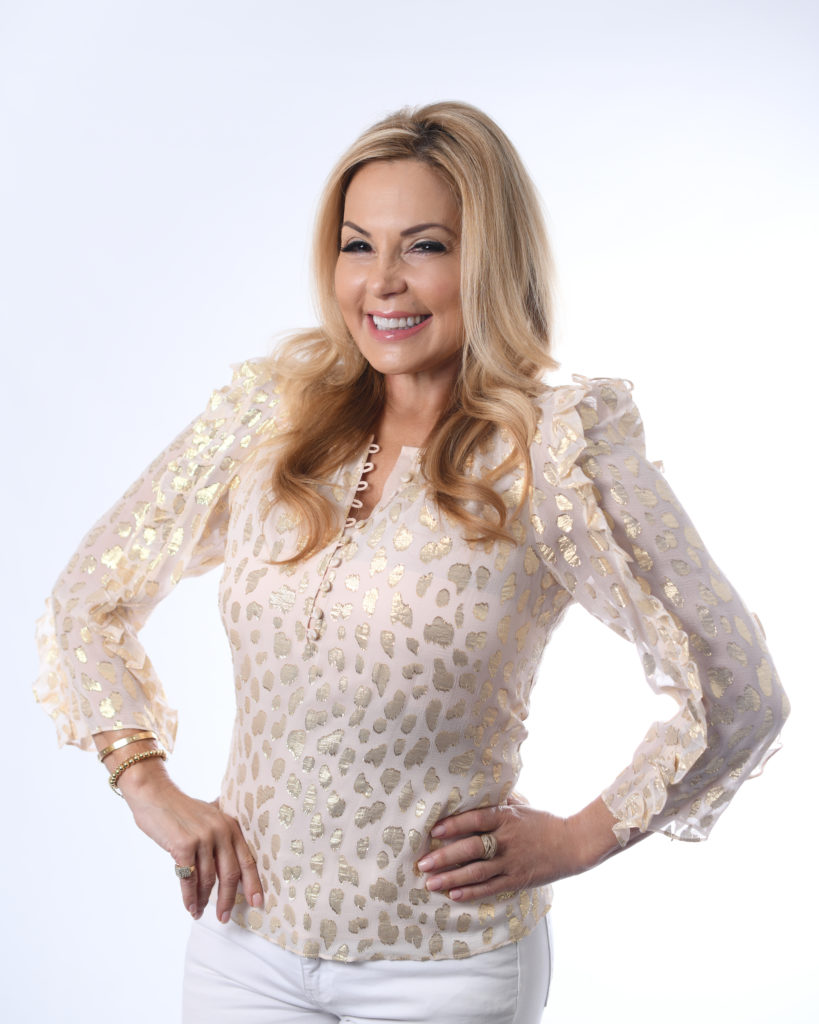 Join me each week to find your best friend, your soul.
It's the most important relationship you'll ever have.
You can subscribe to the podcast for free on two platforms!
---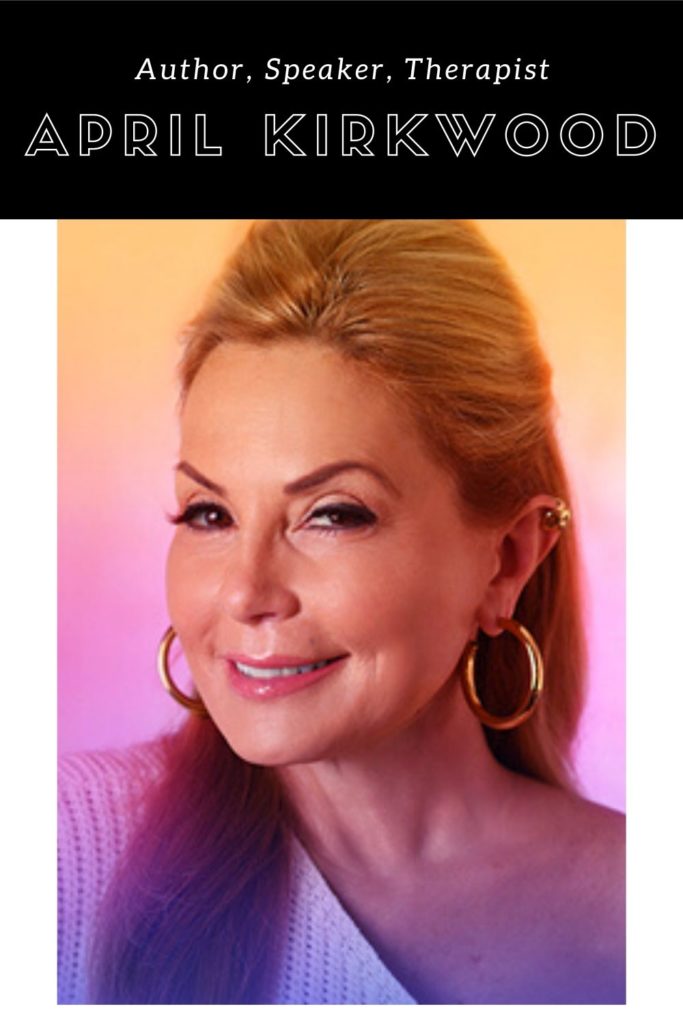 About The Author
April Kirkwood, LPC is a vetted therapist, published author, and TedX speaker providing innovative methods untiling Eastern and Western practices with researched based counseling theories. Her one of a kind content is creating a movement that wakes up others from their drab sleep state to a new awareness and vitality for seeing their story with joy and gratitude. She is an advocate for others who have been affected by early childhood exposing its effect on adult romance. Her philosophy and treatment is a refreshing blend identifying the mind, soul, and body connection through practices of awareness, awakening and play therapy. Her podcast, The April Kirkwood Show 'Soulfully Yours', is on Stitcher, Itunes, and SoundCloud, and Buzzsprout debuts July 2019. The inspirational handbook, The Guide to Living in the Now can be purchased at www.AYRIAL.com. Her memoir, Working My Way Back To Me, is an inspirational tale that sheds light on universal struggles involving love, sexuality, addiction, and mental health. April's reckoning with an emotionally destructive relationship that harkens to her early childhood, and the women pushing and pulling behind her gives insight to others about their lives. It is a story in which April refuses to see herself as a victim but instead tries to summon the courage and resilience to reinvent herself. She works with TedX and her topic, The Brutal Reality of Believing Your Own Fake News shares how to break free from the lies we tell ourselves that create lives of that are unfulfilling.