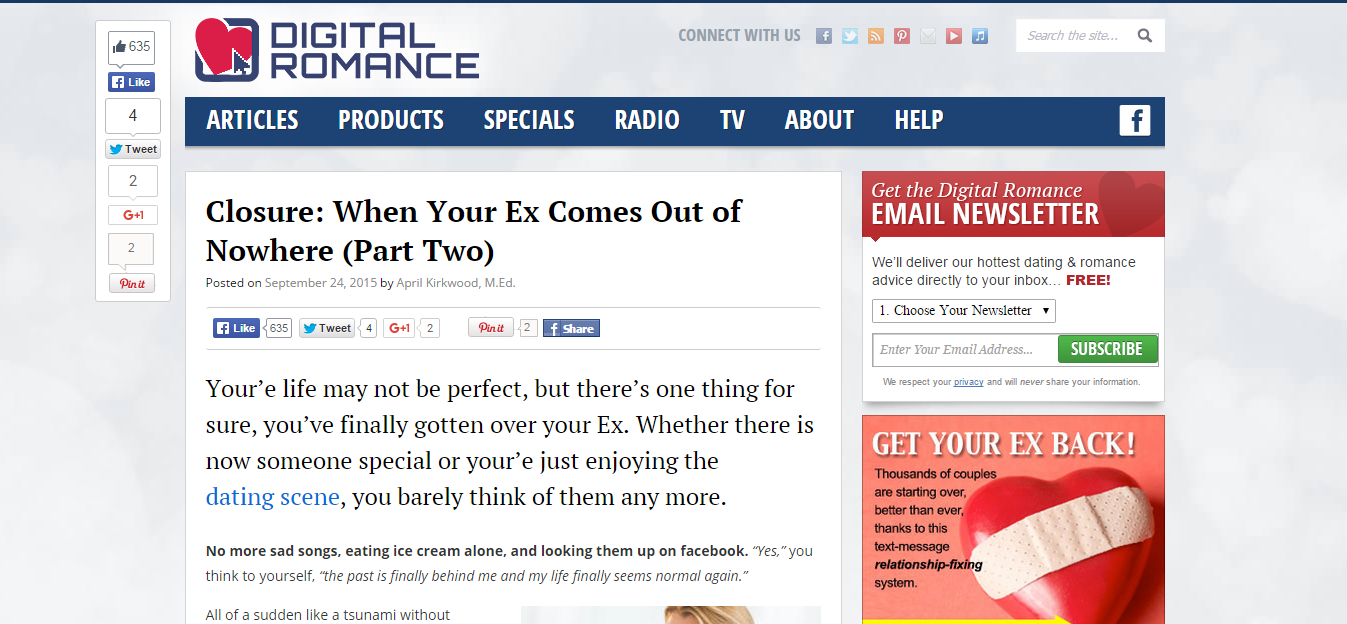 Digital Romance Featured Post: Closure: When Your Ex Comes Out of Nowhere (Part Two)

Your'e life may not be perfect, but there's one thing for sure, you've finally gotten over your Ex. Whether there is now someone special or your'e just enjoying the dating scene, you barely think of them any more.
No more sad songs, eating ice cream alone, and looking them up on facebook. "Yes," you think to yourself, "the past is finally behind me and my life finally seems normal again."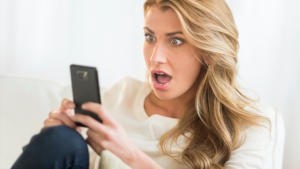 All of a sudden like a tsunami without warning, they stand before you shaking the very ground you stand on. You mind clouds with this ghost appearing from the past, "Could it be? What in the hell do they want? I'm so over this."
It happens at least once to all of us. But, help is here. In order to meet your EX lover with a sense of panache, integrity, and kindness follow these simple tips.
When Closure Smacks into you out of the blue:
The relationship may be over for you, but that's not the case for your EX.
1. Don't Run. Stand Tall and Admit That Your'e Kind of Surprised to Bump One Another
Read More by Visiting: http://digitalromanceinc.com/mens/closure-when-your-ex-comes-out-of-nowhere-part-two/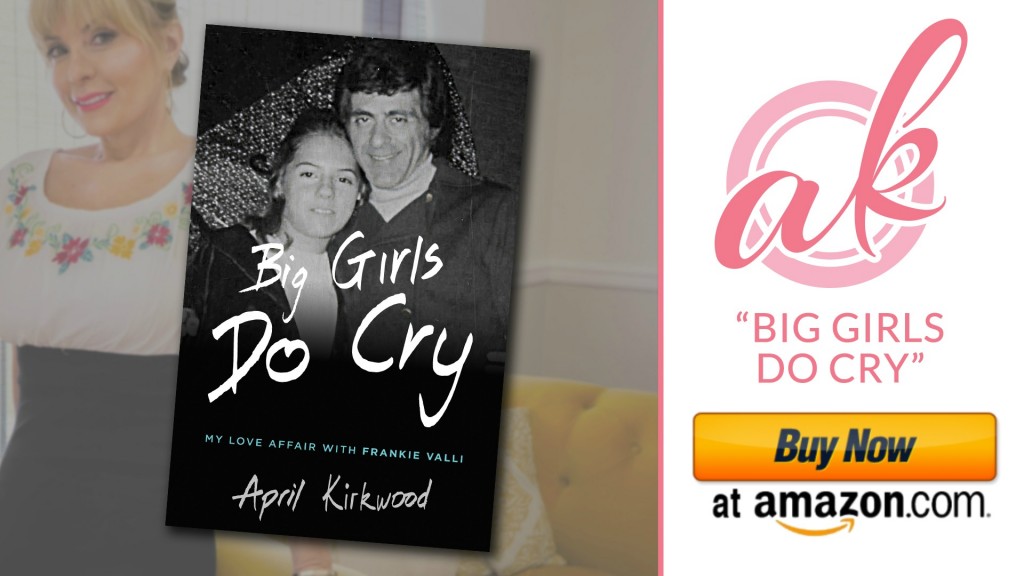 Please follow and like us: