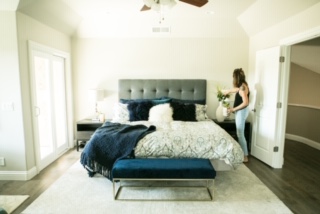 5 Steps to Creating Your Dream Bedroom
A bedroom should serve as a sanctuary away from the rest of the world, helping you to relax and unwind after a long day. In addition to exuding comfort, it must accurately reflect your style and personality, while improving your mood each time you step inside.
If you want to transform the private space into your personal getaway, read the five steps to creating your dream bedroom.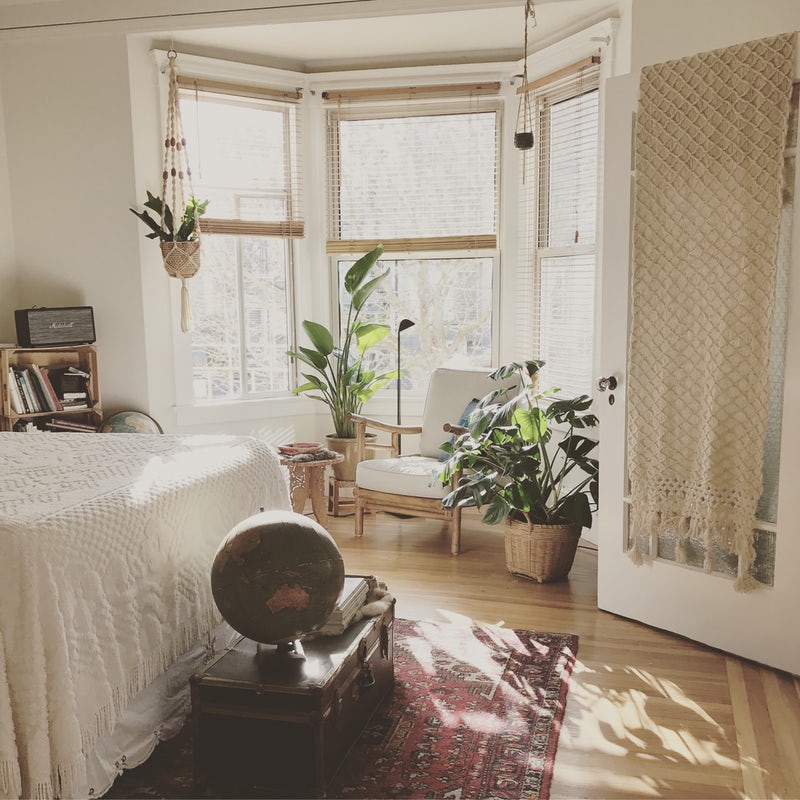 Step One: Decorate in Soothing Colors
Instead of decorating a room in bold colors, which can drain your energy and negatively impact your mood, incorporate more soothing shades into your bedroom. To create a calm, serene environment that encourages relaxation, consider decorating the space in gentle shades of blue, green or lavender. It will help to eliminate much stress and strain in your body once you step inside.
Step Two: Choose a Stylish Bed
A bed will become a natural focal point in your bedroom. A stylish design cannot only improve your room's aesthetics, but it will be much more inviting each night. As a result, you will be more tempted to enjoy an early night to catch up on some much-needed shuteye. You can find the perfect bed design for you when browsing this modern furniture Miami collection that encompasses modern design and contemporary beauty.
You also can take your interior design to the next level by adding the following items onto your bed:
A cozy duvet

2 x housewife pillowcases

2 x standard pillowcases

A decorative throw cushion

A textural throw
However, you should ensure the bed linen, cushion and throw colors complement your bedroom's color palette.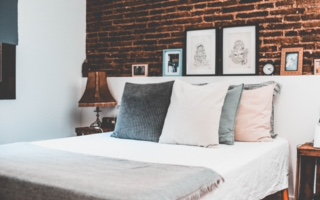 Step Three: Add Symmetry with Flanking Bedside Tables
Incorporate matching bedside tables to each side of the bed to add symmetry and a touch of elegance into the space. It can make a room appear balanced and calm, as the brain finds it easier to process symmetry. You also should add matching lampshades or a vase of fresh flowers onto each bedside table, which can make your bedroom to appear effortlessly stylish.
Step Four: Hang Curtains to Create Visual Height
Next, you should hang curtains as close to the ceiling as possible, which should drop an inch or two above the floor. As a result, you could create the illusion of a taller ceiling, as your eye will be drawn to the room's height, so it can make the space appear light and airy. However, ensure the curtains don't cover the window when drawn back to encourage as much natural light into the room as possible.yg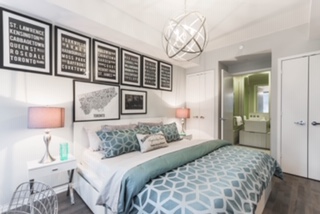 Step Five: Inject Your Personality with Artwork
As mentioned, your bedroom must accurately reflect your personality. To personalize the space, hang a work of art above your bed that complements your taste, so you will feel a buzz of excitement and pride each time you enter your bedroom. Plus, artwork can be a great way to inject a pop of color and texture into the space, so it can take the room's interior design to the next level.
About The Author
April Kirkwood, LPC is a vetted therapist, published author, and TedX speaker providing innovative methods untiling Eastern and Western practices with researched based counseling theories. Her one of a kind content is creating a movement that wakes up others from their drab sleep state to a new awareness and vitality for seeing their story with joy and gratitude. She is an advocate for others who have been affected by early childhood exposing its effect on adult romance. Her philosophy and treatment is a refreshing blend identifying the mind, soul, and body connection through practices of awareness, awakening and play therapy. Her podcast, The April Kirkwood Show 'Soulfully Yours', is on Stitcher, Itunes, and SoundCloud, and Buzzsprout debuts July 2019. The inspirational handbook, The Guide to Living in the Now can be purchased at www.AYRIAL.com. Her memoir, Working My Way Back To Me, is an inspirational tale that sheds light on universal struggles involving love, sexuality, addiction, and mental health. April's reckoning with an emotionally destructive relationship that harkens to her early childhood, and the women pushing and pulling behind her gives insight to others about their lives. It is a story in which April refuses to see herself as a victim but instead tries to summon the courage and resilience to reinvent herself. She works with TedX and her topic, The Brutal Reality of Believing Your Own Fake News shares how to break free from the lies we tell ourselves that create lives of that are unfulfilling.