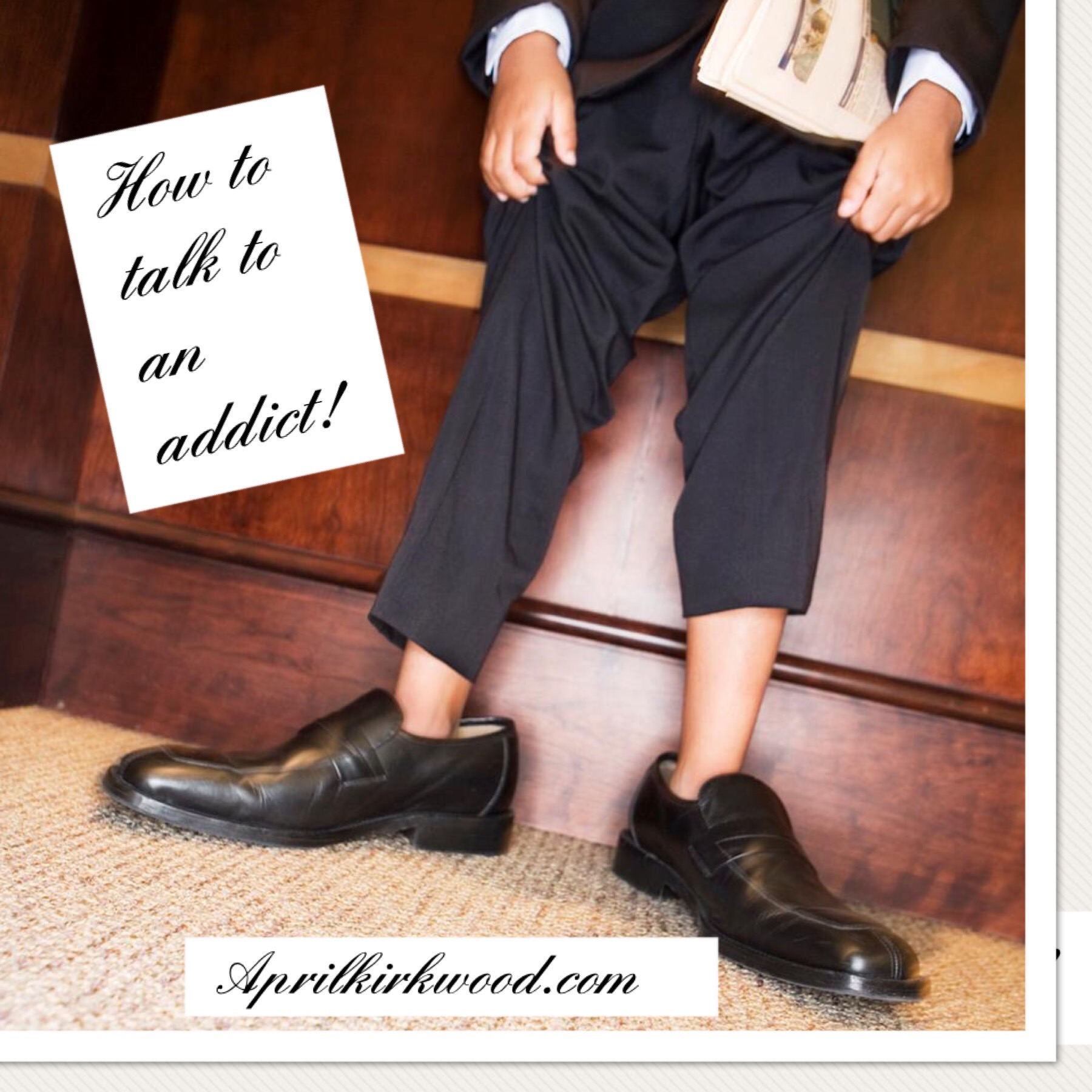 Effective Ways To Talk To An Addict
How To Positively Reach Out To An Addict!
Talking to someone who is in the cycle of addiction can be frustrating until no one in the room is thinking clearly and nothing is accomplished except more pain and feelings of isolation for all involved. In short,  more harm is done than good.

I believe that family is key to both our personal strengths and weaknesses.  It is where we both fall and rise up.  Families, therefore, can be part of the problem and more importantly, part of the solution.  So how do we reach out to someone that seems like a stranger to us.  They are not only a stranger but an unlikeable one at that!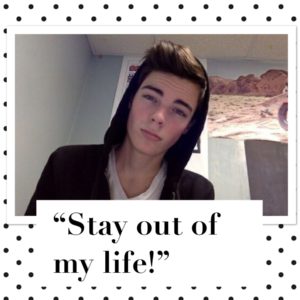 Here are some key points to keep in mind to be the parent, friend, lover, or child that want to be a positive force in their recovery.
 Cut the meat from the bones!  Don't nag and complain about minor issues; your addict is fighting to stay alive each moment.
Example: It doesn't really matter if they made their bed or not this week.
2.   Lead with statements not questions.  Questions are an invitation for lies, defensiveness, and a war of words.  Yes, they are  more than aware that they are breaking your heart and screwing up their lives and everyone else's too.
Example:  Statements like  "Don't you care about what you are doing to me?  We've tried everything.  Don't you see that your'e throwing your future away?" are just another way to make them feel more worthless and a failure then they already do.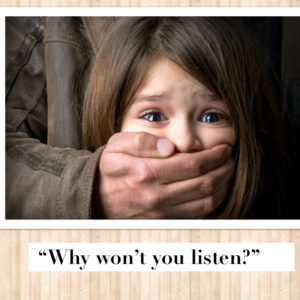 3. Give them a place of safety and where trust can grow: Let them talk and fill the space with their thoughts, feelings, and perceptions – even if you admanently disagree.  This moment is NOT about you.
Example:  They sarcastically scream out,  "you never loved me. " You want to explain, object, and clear the slate. The outcome is  yet another unproductive fight.  This is not helping anyone.  Perhaps a better way to handle their anger is give them respect by allowing them to get it out genuinely listening.  You could say something like this, "I'm listening and I want to know you and how you feel.  Anything you say, I can handle because I love you."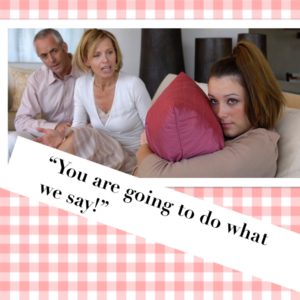 4.  Take yourself off the pedestal of judge and jury.  No one is perfect and if you haven't heard – addiction is a family disease. When you talk to an addict, especially with family members, it's key to know that none of us are without flaws.
Example:  Do you take a pill when life gets too much to handle?  Or have a drink or two after a hard day at work?  Perhaps you are addicted to living up to standards of others aka chasing the illusion of a life well lived? Working too much?  A fear of intimacy? Hold back playing God. (You've been doing that and it isn't working!)  Once again, remember the goal…keeping the addict in a place where they are open to do the work they have to do to get clean.
5.  Get educated.  What happens when someone gets addicted to anything is mind boggling (literally).  Rewiring takes place and the pleasures others enjoy are replaced by the drug of choice (sex, shopping, opiates, food).
Examples:  Do you know what has happened to the brain?  What happens when the addiction is cut off?  How long does it take to get the mind functioning within the normal range?  What can help? These will be covered here on After Detox, Now what?  but there is information everywhere.  Learn as much as you can so you can help rather then accidentally hurt their recovery.
6.  Find a support system.  It is both informative and comforting to realize you are not only in this battle.  There are other spouses, parents, grandparents, and children and together you can grow and allow doors to finding enriching and healing relationships.
Some examples with website information for substance abuse are:
Alcoholics Anonymous (AA) www.aa.org
An international fellowship of men and women who come together to share their experience, strength and hope with the purpose of staying sober and helping other alcoholics to achieve sobriety. The only requirement for membership is a desire to stop drinking. Services and materials are available in Spanish, French and English.
Al-Anon/ALATEEN www.al-anon.org
Al-Anon/Alateen offers hope and recovery to all people affected by the alcoholism of a loved one or friend, whether the person you are concerned about is still drinking or not. Support for friends and families.
Adult Children of Alcoholics (ACA) www.adultchildren.org
Adult Children of Alcoholics is an anonymous Twelve Step program for people who grew up in an alcoholic or otherwise dysfunctional home.
Cocaine Anonymous (CA) www.ca.org
A fellowship of men and women who share their experience, strength and hope with each other so that they may solve their common problem and help others to recover from their addiction; the primary purpose is to stay free from cocaine and all other mind-altering substances, and to help others achieve the same freedom.
Crystal Meth Anonymous www.crystalmeth.org
Crystal Meth Anonymous is a fellowship of men and women who share their experience, strength and hope with each other, so they may solve their common problem and help others to recover from addiction to crystal meth. The only requirement for membership is a desire to stop using.
Dual Recovery Anonymous www.draonline.org
An independent, twelve-step, self-help organization for people with a dual diagnosis of chemical dependence and an emotional or psychiatric illness. Dual Recovery addresses how both illnesses affect all areas of life.
Marijuana Anonymous (MA) www.marijuana-anonymous.org
Marijuana Anonymous is a 12-Step fellowship that addresses the common problem of marijuana addiction. There are in-person and online meetings. The only requirement for membership is a desire to stop using marijuana.
Narcotics Anonymous (NA) www.na.org
NA is a fellowship of men and women who come together for the purpose of sharing their recovery from drug abuse. NA members are working together in a spirit of unity and cooperation to carry their message of recovery. The only requirement for membership is the desire to stop using.
Nar-Anon Family Groups (Nar-Anon) www.nar-anon.org
Nar-Anon is a twelve-step program designed to help relatives and friends of addicts recover from the effects of living with an addicted relative or friend.
Nicotine Anonymous www.nicotine-anonymous.org
Nicotine Anonymous is a 12 Step Fellowship of people helping each other live nicotine-free lives. Nicotine Anonymous welcomes all those seeking freedom from nicotine addiction, including those using cessation programs and nicotine withdrawal aids.
6.  Draw a line in the sand.  You have most probably become entwined in this person's addiction; perhaps even enabling them to continue on some level.  We will be discussing this in more blogs but in short:  know the difference between a loving no, a destructive yes, and a wide river of churning grey in between.  The addict is the best salesman on earth and making the grey seem white is their forte.
Examples: Addict says he/she needs a new cell phone claiming that it was stolen.  This is most likely, 99 percent likely, a scam.  The cell phone was sold for drugs.  Do not replace!  Let me rave and rant…..walk away if you must.  Don't try to explain…they know the jig is up and of course, it infuriates them.
7.  Keep in your mind your happiest, most joyful, remembrance of you and the one who now feels like a stranger.  Hold that deep in your heart.  They are somewhere in there.  Carry that photo if you have to.  Never give up on their sobriety.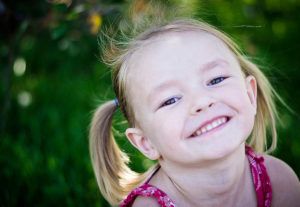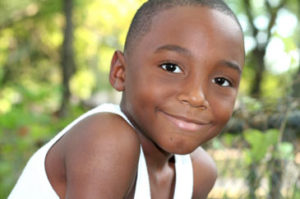 Much love,
April
For more information or coaching please contact:
aprilofcourse@gmail.com
Podcast
Please follow and like us: