April Kirkwood: How To Be Happy No Matter What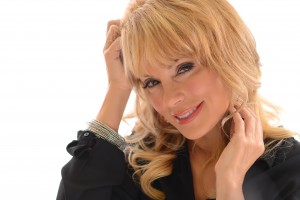 After half of century of loving, losing, and sitting with my pain, I began a study why some people seem to find happily ever after and others don't. I tried to pinpoint some of the issues to parents. Then I added nature versus nurture not to mention two masters in education.
And while that did answer some of my questions, there was much more to the inability to be satisfied in romantic relationships than these theories. So, I looked to spirituality, karma, demographics, history, and more. What I found was a long journey home to the answers I searched for to help me finally arrive to a healthy place in my heart.
April now shares how she was able to arrive at that healthy place and how others can find answers in their personal lives with her motivational keynotes. April helps individuals of all ages, demographics, and diverse struggles navigate from feelings to surviving to thriving.  It's critical in this universal shift with never before quickening of energies and data that we not only catch up but get ahead of a movement where these skills will be needed in every facet of your day. >>Learn More About April's Speaking Topics
Some of her keynote topics include:
Pursuing a Happy Life in Unhappy Situations
Healing the Broken Heart
A Mother's Experience with a Child on Heroin
So You Think You're In Love
What is happening with Women today?
Meet Author and Relationship Expert
Miss Kirkwood is a graduate of Youngstown State University with two masters in education in both school and community counseling.  April worked over twenty five years in public education and in the mental health field as a social worker, teacher, guidance counselor, mentor for new teachers, and counselor. She presently lives in Florida and Ohio and spends most of her time writing, sharing her story with others, helping women, and is a public speaker.
Her first book, "What I did for love; why my affair with Frankie Valli matters to you" is written from the perspective of a regular midwest girl who fell for a very special man and all of the repercussions such a monumental experience at such a young age affected her entire life.   The story is shared to give others insights of where and why so many of the feelings we all have buried deeply in our conscious and unconscious thoughts grow from and how it affects our romantic lives. >>Learn More
The book, Big Girls Do Cry; Why my Affair with Frankie Valli Matters, is about my journey and possibly yours. >>Learn more about the Book
April Kirkwood fell in love with superstar musician Frankie Valli when just eight years old. Less than a decade later, she lost her virginity to him. Enamored, Kirkwood began an unrealistic and unrealized quest to become the next Mrs. Valli. The one-sided affection opened Kirkwood's eyes to the lifelong imprinting effects of misplaced love.
Featured On: