Life doesn't have to be so overwhelming.
Talk to someone from wherever you're most comfortable.
Feel better when you need to!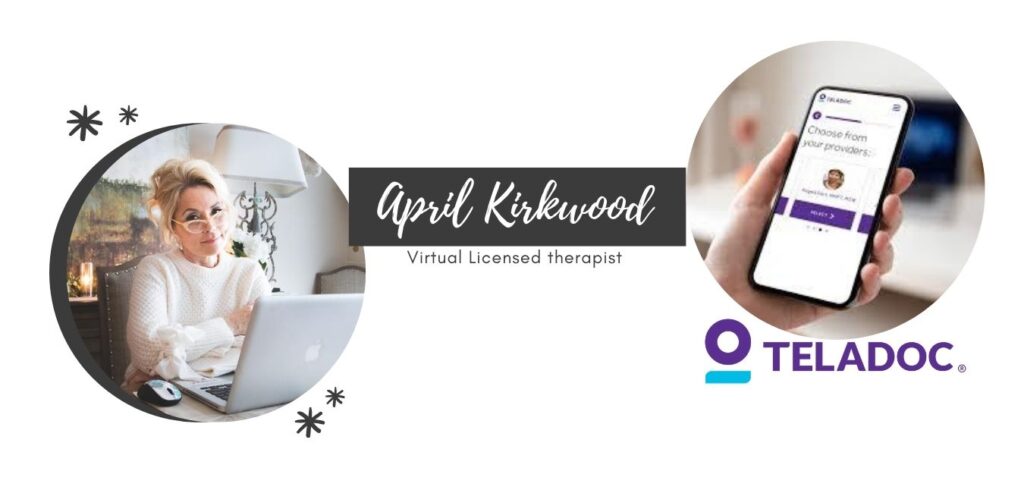 Talk to a therapist or psychiatrist
For when you're feeling anxious, stressed, down, or not like yourself
Access mental health support
If your mental health condition isn't improving, get guidance from the right specialists to progress with your treatment
When you're ready to talk, we're here to listen! ⠀
Virtually speak to a licensed therapist by phone or video at teladoc.com
⠀
Feel like yourself again.⠀
⠀
We can help if you're:⠀
•Overwhelmed stressed, or anxious⠀
•Feeling down, depressed, or lonely⠀
•Having negative thoughts⠀
•Struggling with a personal issue⠀
⠀
Making an appointment is easy! Just head to teladoc.com and choose a therapist who best fits your needs, like me April of Course! Schedule your appointment for any day of the week and have your appointment by phone or video from wherever you are.⠀
The Pros of Online Counseling
Convenience means you can be in the comfort of your own space, with no loss of time due to traffic, transportation problems, or physical mobility limitations.
Convenience also means not missing work or family responsibilities when time demands are crucial.
Convenience also means you can meet with me whether you travel, are on vacation, or are anywhere in the world.
Many patients prefer this method for ease, accessibility, economics, and convenience.
It's perfect for busy professionals, stay at home parents and caregivers, and homebound clients, too! And if your baby sitter can't show up, it's no problem.
Online video therapy also allows us a unique opportunity for us to work together and fine-tunes things as they occur naturally in your life.
Online therapy makes me your portable life coach so I can work with you through challenges as they occur in real-time.
Never be without assistance again. Take your personal support home with you.
---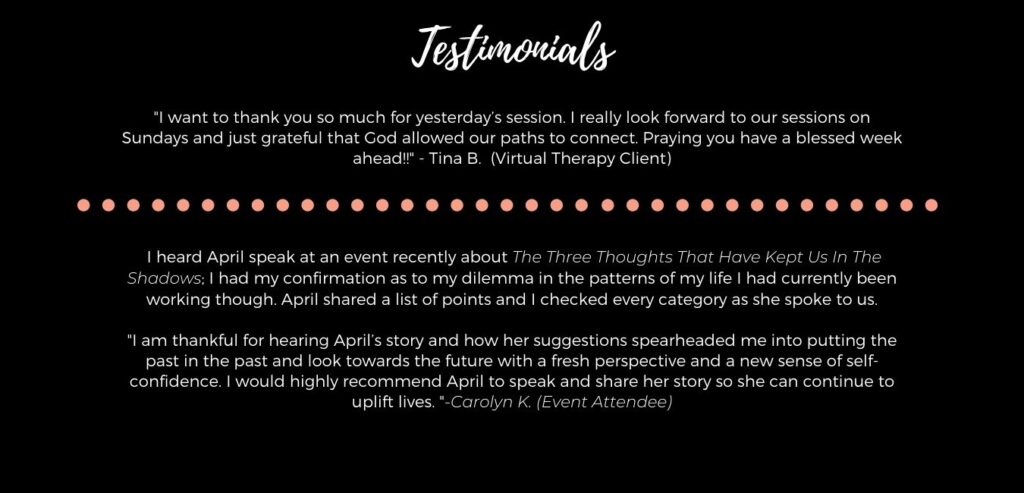 ---
April Kirkwood, a popular licensed therapist, author and TEDx speaker is now a featured member of AYRIAL; the world's leading body, mind and spirit association that features vetted vetted lifestyle consultants. April is available to consult with individuals online and via zoom by appointment.
Who needs a kick in the butt to wake up about your relationship? AYRIAL Positive Living Alexa Skill now features love and relationship tips from April Kirkwood. Just say, "Alexa, Open Positive Living" from your Amazon Echo or Alexa App!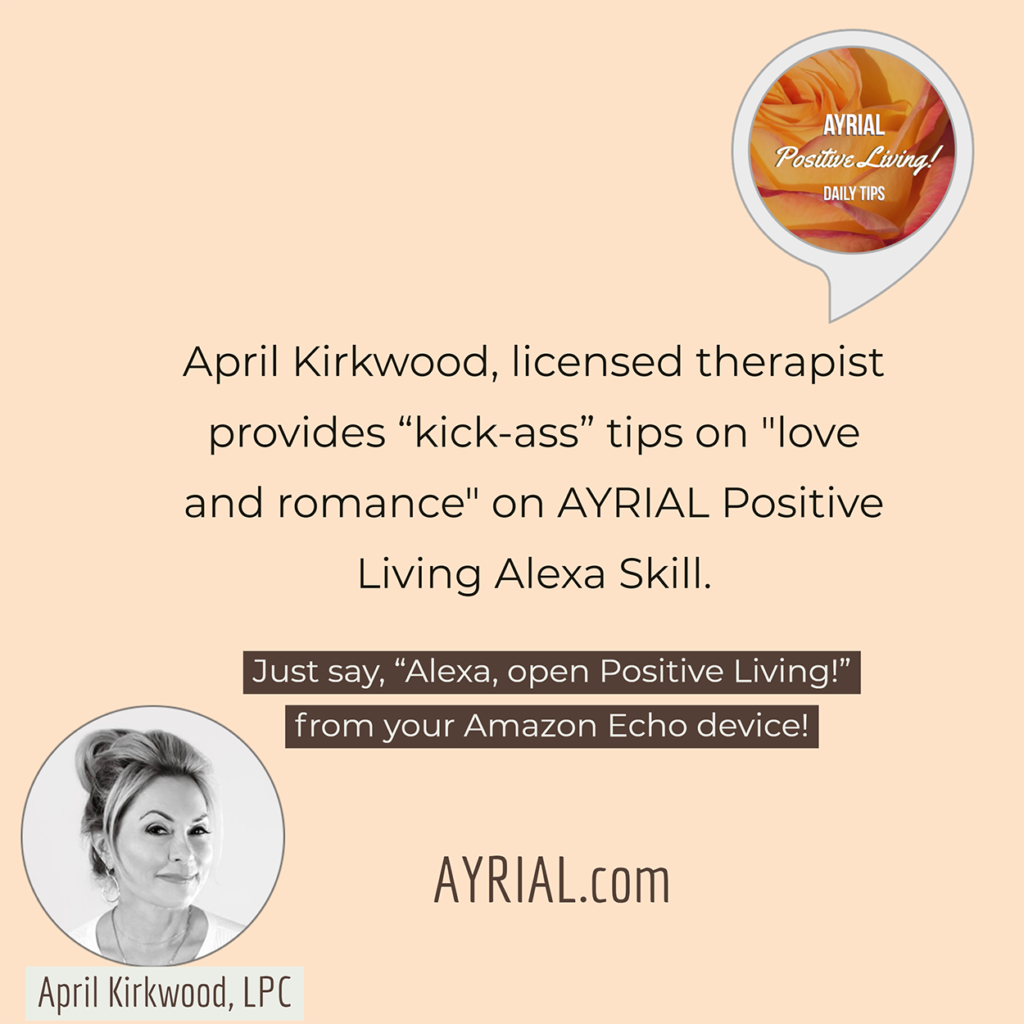 ---

Join me each week to find your best friend, your soul.
It's the most important relationship you'll ever have.
You can subscribe to the podcast for free on two platforms!