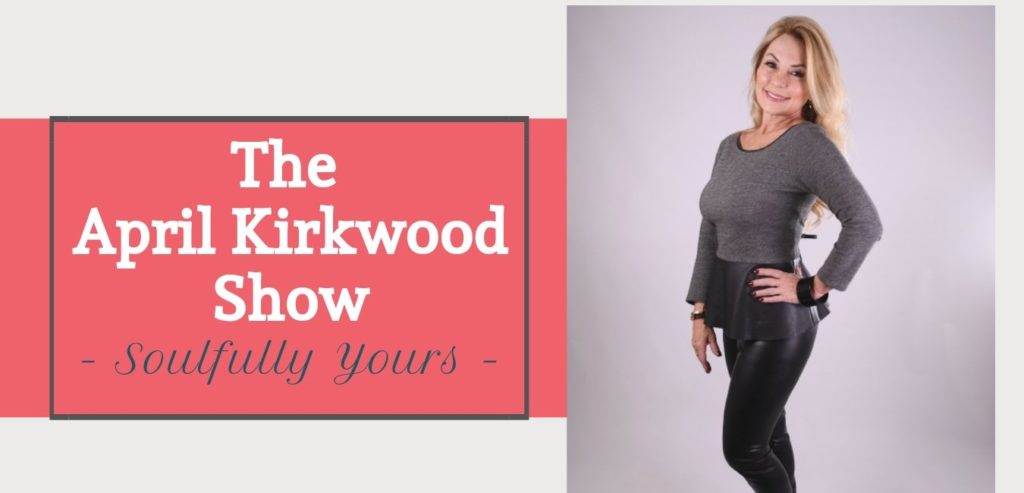 A podcast that shares insights about other views concerning the world today and how they help both themselves and others find their bliss, passion, and how they manifest it. It discusses the spiritual beliefs of others, healing techniques, and guides to assist others.
You can subscribe to the podcast for free on two platforms!
Episode 1: Scott Fried
Scott Fried is a health educator, international public speaker, author and adjunct professor at Colby College.
He has touched more than a million people across the United States and in numerous other countries through his lectures, publications, and humanitarian work.
He is the author of three books: "If I Grow Up: Talking With Teens About AIDS, Love and Staying Alive," "My Invisible Kingdom: Letters from the Secret Lives of Teens" and "A Private Midnight: A Teenager's Scrapbook of Secrets." His newest book, "How to Raise an Elegant Teen: A Handbook for Parents" will be out in the fall.
For more information on Scott and his story, please visit his website www.scottfried.com
Join our conversation! Don't miss Scott's soulful journey and the FIRST episode of The April Kirkwood Show!
---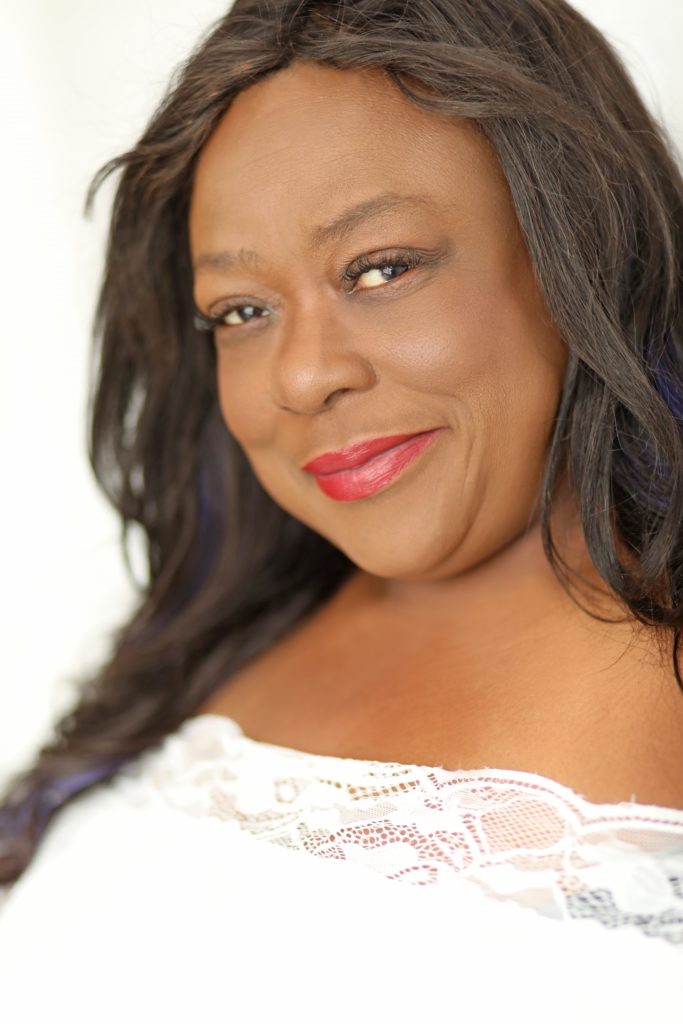 Episode 2: Gillian Harris
A CEO, Metaphysical Consultant, and an Author. Gillian's study and work in the realm of metaphysics began in her childhood as she began this lifetime fully aware of a life she was also living in another incarnation, simultaneously!
Born a natural medium, oddities have happened to her since she was a kid. She has grown into these "oddities": which are now the metaphysical gifts she uses to be of service as a Medium, Channel, Reiki Master, Ordained Minister, Goal Coach, and Teacher.
Based in Malibu California, Gillian holds a masters degree in Spiritual Psychology, teaches classes, workshops and holds private one on one coaching sessions. As a coach, her specialty is Conscious Creation! You can find all of her products, books and more here!
Gillian's Message: I'm a soul, you're a soul. We operate independently but due to the nature of our true makeup, we are one. Further, as souls we can, with 100% participation, exist and thrive in a multitude of different lifetimes simultaneously. As spirit families, we tend to flock together for these incarnations. The phenomenon called 'Soul Recognition' is real and you can teach yourself how to do it!
Join our conversation! Listen to Gillian's episode now!
---
Episode 3: Victoria Lynn Weston
Victoria has spent 20+ years as an Intuitive Business Consultant working with professionals and business owners providing insight to help them make better decisions. She's an entrepreneur who loves voice technology! As the founder of Studio Carlton, she produces and develops custom Alexa Skills for professionals and companies.
As a motivational speaker, Victoria has had the pleasure to speak to corporate groups and executives from Henry Ford Health Systems, RTM (Arby's Franchise) where she has taught executives how to tap into their own power of intuition to make successful marketing strategies, investments or hiring the right employee.
In January 2016, Victoria founded AYRIAL, a new kind of body, mind and spirit community to feature vetted lifestyle consultants such as feng shui experts, licensed therapists, intuitive consultants, and others. Individuals can find a consultant on AYRIAL.com or the new, interactive AYRIAL "Positive Living" Alexa Skill and VOICE search to find a consultant and keep inspired with audio recorded daily tips.
AYRIAL "Positive Living" Alexa Skill, read the press release here.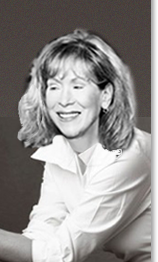 Victoria's Message: "Intuitive insight can be invaluable when used as an adjunct to your fact and logic. When we are faced with certain decisions like a business investment or buying a new home, the more information we have access to, the better in the final decision-making process." I also encourage people to trust their own intuition. Fun Fact: I used to be known as the "corporate psychic."
Join our conversation! Don't miss the information for AYRIAL and other awesome projects Victoria is working on, listen now!
---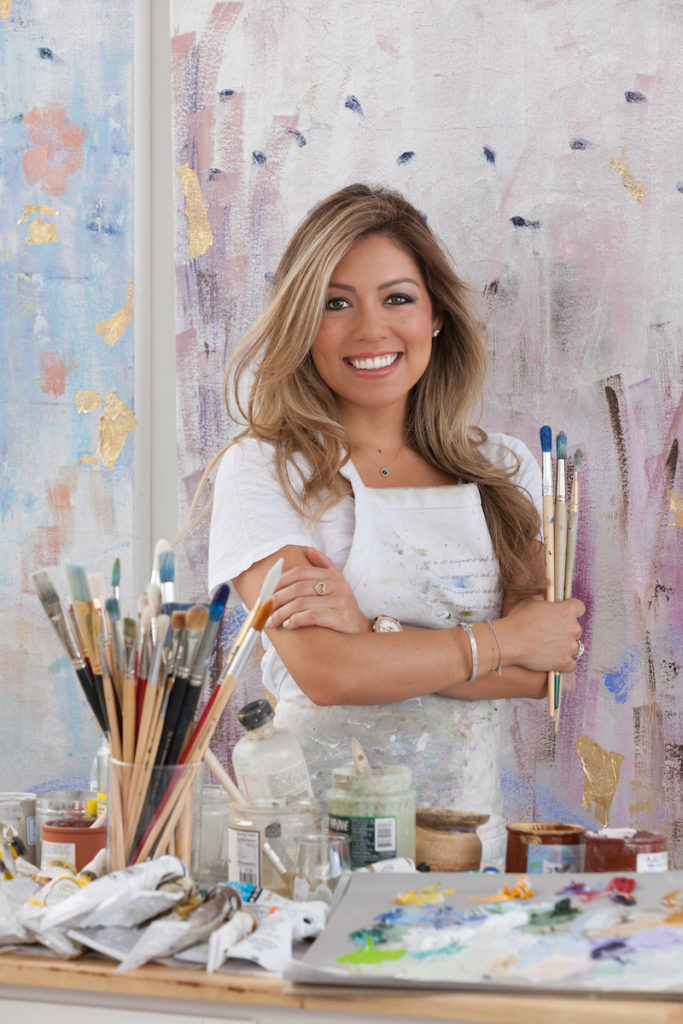 Michelle's Message: In pursuit of her spiritual path, Michelle Sakhai is a Primordial Sound Meditation instructor through the Chopra Center, as well as a certified Reiki Master. She believes and trusts in the energy of the creative spirit as a healing force on the earth. Sakhai conveys this valuable message of healing through her art and all her speaking engagements. She teaches Transformative Art at the Harlem Hospital through the Art Works Foundation in New York City where she currently resides while continuing to travel the world.
Epidsode 4: Michelle Sakhai
Born in 1983, in Long Island, New York, Michelle Sakhai's extensive world travels began at an early age and her mixed heritage have shaped her as an artist. With both Persian and Japanese roots, her art derives influences from both cultures. She grew up traveling to Japan to visit her family every summer for twenty years. In Japan, Sakhai was inspired by the culture and scenery of her grandparent's hometown, Kashiwazaki, a tiny village by the sea, surrounded by vast mountains. This special place left an indelible impression that still feeds her imagination. Sakhai's creative perception and talent was also nurtured by her Persian culture. The exposure to both traditions in her young life has impacted her artistic vision.
In 2004, Sakhai received a Bachelor of Arts degree with high honors, majoring in Art History and minoring in Fine Arts from Hofstra University where she currently serves on the advisory board for the College of Liberal Arts and Sciences. She went on to receive her Masters in Fine Arts in 2010 from the Academy of Art University in San Francisco, CA. Before obtaining her Masters, she studied in Venice, Italy, and in Barcelona, Spain, at d'Arts Plastique I Disseny (LLOTJA) with the School of Visual Arts. Sakhai also studied at the Marchutz Academy of Fine Art in Aix en Provence. In 2006, she received a grant to attend the Vermont Studio Center as a resident artist in Johnson, VT. Shortly after receiving her Masters in San Francisco, she taught Fine Art at the University of California, Berkeley.
Michelle Sakhai is represented by galleries Internationally and in the U.S. including; Slate Art Contemporary in Oakland, CA, Madelyn Jordon Fine Art in Scarsdale, NY, Corazon Contemporary Gallery in Santa Fe, NM, MiXX Projects in Telluride, CO and Giovanni Rossi Fine Art in Miami, Florida. She continues to exhibit worldwide with a solo show at Palette Gallery in Tokyo, Japan and B12 Gallery in Ibiza, Spain. Her work has been featured at Art Market Hamptons and Context Art Miami and NY by Madelyn Jordon Fine Art. Sakhai actively exhibits on both coasts, in San Francisco and New York City. She was selected to be the artist in residence at The Fairmont San Francisco in January, 2017. Her work has been displayed in New York City at The Art Show through the ADAA at the Park Avenue Armory, LIC Arts Open, and the Lehman Art Gallery in NYC, and at Stanford Art Spaces, MarinMOCA and SOMArts in the San Francisco, Bay Area.
Join our conversation! Listen to Michelle's story on the 4th episode of The April Kirkwood Show!
---
Fill out the form below and we will contact you shortly!
Want to be a guest on the show? Have a suggestion for a topic?