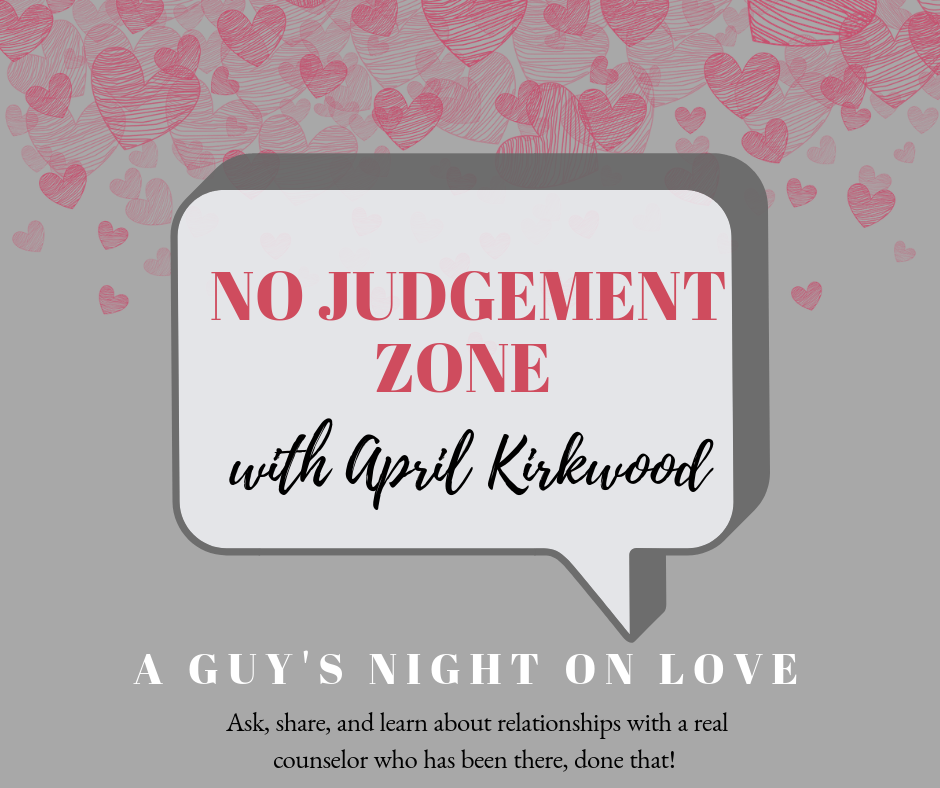 A Guy's Night on Love Webinar
Sale!
$25.00
What if there was a safe place to discuss all of your thoughts and feelings about your love life with a real counselor who has been there and done that?  It's the NO JUDGMENT ZONE with April Kirkwood.
Everything you want to ask, share, and know about relationships and how your childhood may have had an impact, plus much more!
A 3 week webinar will be held on Tuesday evenings in January 2019 from 8-9pm EST via Zoom.
Class dates will be January 15th, 22nd, 29th.
*Spots will be extremely limited. Only 8 per session *
8 in stock