How To Let Go of the Past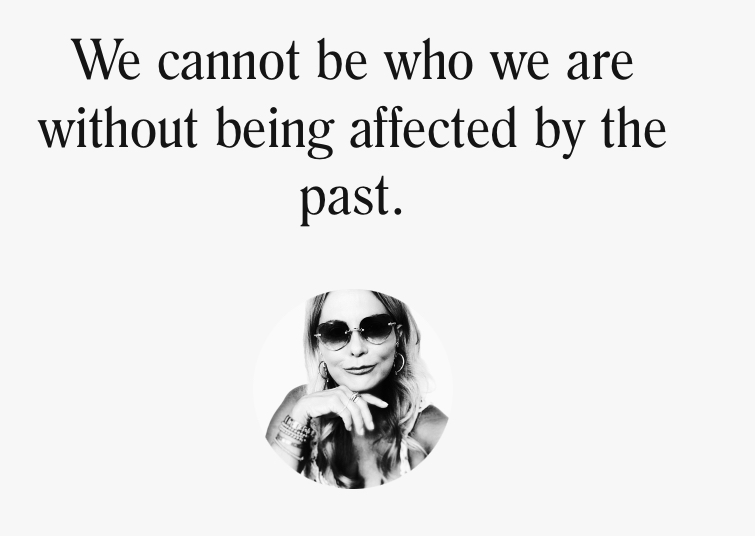 Time traveling is the biggest thief in your world. It lowers your immune system, keeps you up night after night, sucks up your energy leaving you tired tired and confused and pissed off and left to it's own devices creates a bitter, shut down, lost soul.
These pretend shadows of the past rob you from the magnificent life you desire and deserve.
But…….."You now understand what he did?" "I've never felt accepted or special!" "I have a right to be the way I am."
It's time to forget the past and let the future take care of itself.
Step back into now with these steps:
A sincere desire to awaken is necessary. When the inside changes, the outside does too. However, if you don't truly want it; nothing anyone writes will make a change. Some of us have grown to identify ourselves with our misery. Letting it go is terrifying. To lessen the fear, each time the past rears it's ugly head, silently lean on source and say, "Free me from the bondage of the past."
Change the story of your past. It's true, you can change the past but you can alter what you tell about it. Take one painful memory. Now write down every possible explanation. Example… Kids rude comments and bullies you in grade school. Why? a. They were idiots. They were treated at home and didn't know better. They were jealous but didn't know how to deal with it. They thought they were just having fun and I took it too seriously. It wasn't them but it was that it reminded me of my family who often made me feel bad about myself. Next, really read them with the eyes of your heart and pick the one that feels right….this is the new interpretation of that story.
Attend and befriend pain. Realize that seeming negative has good in it and pain has a purpose. There are no mistakes in the universe. Everything is exactly how it's supposed to be. Affirmation: "I bless my past and my pain."
If you would like to process this with someone, I am a counselor and work as a coach. I give one 30 minute session for free. Think of it as a meet and greet so you can share thoughts and feelings about your past.

Much love and light,

April Kirkwood
Sign up for your free session: aprilofcourse1@gmail.com
This article is not a substitute for medical or mental health care.
Please follow and like us: