14 Days of Love Songs
Valentine's Day is nearly here! I've put together a collection of some of my favorite songs about love and relationships to welcome in the month of February together. What are some of your favorite love songs? Are they the ones that remind you of dancing the night away or the heartbreak that you thought would tear you apart?
01| Hands on You
Sex is the most powerful drug in the universe.
The best and the worst of us comes out when our bodies explode with desire. Logic gets lost.
No matter how many times we've been burnt, we will still risk it all for one touch of their skin next to ours.
02| Stay
Affairs! They break us into pieces and leave us naked on the floor.
The majority of couples will, sad to say, have one person stray. Why? We give reasons like boredom, stress, lack of intimacy at home, and one drink too many but the real reason someone cheats is to replace a 'lack' of something deep within themselves; not their partner.
03| Girl Crush
Jealously is a real emotion that drives some over the edge. It is because we want something that is not ours. It is a human reaction that can cause us to either wake up and walk away or stay miserable.
Perhaps, it wasn't ever meant to be ours. Perhaps there is something better coming along. Perhaps we need to do some emotional work ourselves.
In the end, the choice is always your own to let jealously swallow you up whole or grow from it.
04 | Hiding My Heart
We cannot find love because our fears keep us trapped waiting anxiously for the next preconceived heartbreak which, of course, is what exactly happens.
We draw into ourselves what we believe. We reinforce the validity of our story by reliving our self conceived plot over and over with different lovers until we decide to stop and do some emotional work.
05 | Somewhere
Humans want life easy. It is not. We are here to work and learn. If we are lucky we can get through hard times holding hands with our beloved.
06 | Can't Help Falling in Love with You
Love at first sight is real.
It's destiny between souls to unite to learn life's lessons together. It's like saying, "Hello again, let's do this." Often these are the loves that last a lifetime.
How can you tell if you met a soul mate? You just know.
What makes this kind of relationship so precious is that they don't happen often.
If you are sitting next to your soul partner, lean in and kiss them right now.
You are blessed.
07 | Tell Her You Belong With Me
This is my new favorite. Yes I have my moments of jealousy. However, the belief that you are meant for someone can stop your life and take it to some really dark places. Or you can view it as an experience letting them find their own way because you truly want them to be happy; even if it's with someone else. Hard lesson, I know!
08 | Finally Found Someone
Start simply and recognize your perfect partner is out there and rejoice in what is about to happen. Know in your being that you are blessed. Open up feeling it in your heart. Smile, invite others into your space, and enjoy the presence of each person you meet. This is the ultimate way to attract love.
09 | You Lost Me
When do you walk away? Loss of a relationship should never be considered a failure. Forget what you've been told. A break up just means that there is more to do with another, that the lesson was learned, or that it was abandoned. Mourn, weep, and know it is just as it should be. Blessings to all brokenhearted! I'm there right now.

10 | What's a Woman
Relationships are the core of what makes everything else tick. In short, we need each other. No matter how we mess it up. AKA My sexy jazz song.
11 | Make You Feel My Love
True love does happen. True love lasts. It takes truly wanting the best for your partner, to lift them up, and help them reach their dreams. Yes, we all want that, don't we!
12 | Can't Get Enough of Your Love Babe
Let your imagination wander. No words needed! I'm kicking off my heels now. No, I think I'll leave them on.
13 | I'll Be Seeing You
Love never dies. It can't. It's an energy. If they left or passed, know they are still there. Smile and carry that truth. It is not faith; it's science.

14 | I Put a Spell on You
My favorite sexy singer. Yes, I believe in magical thinking. There's a little witch in every woman. Yes, you're mine.
---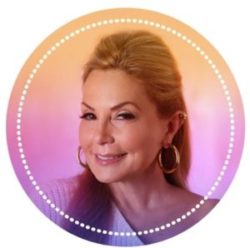 ---
My February Newsletter will be full of ideas on how to spice up your love life! Subscribe below and you'll be added to my VIP list.
About The Author
April Kirkwood, LPC is a vetted therapist, published author, and TedX speaker providing innovative methods untiling Eastern and Western practices with researched based counseling theories. Her one of a kind content is creating a movement that wakes up others from their drab sleep state to a new awareness and vitality for seeing their story with joy and gratitude. She is an advocate for others who have been affected by early childhood exposing its effect on adult romance. Her philosophy and treatment is a refreshing blend identifying the mind, soul, and body connection through practices of awareness, awakening and play therapy. Her podcast, The April Kirkwood Show 'Soulfully Yours', is on Stitcher, Itunes, and SoundCloud, and Buzzsprout debuts July 2019. The inspirational handbook, The Guide to Living in the Now can be purchased at www.AYRIAL.com. Her memoir, Working My Way Back To Me, is an inspirational tale that sheds light on universal struggles involving love, sexuality, addiction, and mental health. April's reckoning with an emotionally destructive relationship that harkens to her early childhood, and the women pushing and pulling behind her gives insight to others about their lives. It is a story in which April refuses to see herself as a victim but instead tries to summon the courage and resilience to reinvent herself. She works with TedX and her topic, The Brutal Reality of Believing Your Own Fake News shares how to break free from the lies we tell ourselves that create lives of that are unfulfilling.