The Logic of Illogical Love
Rose Colored Glasses Required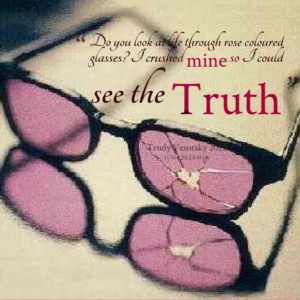 When my first book, Big Girls Do Cry, a memoir about my three decade affair with Frankie Valli of The 4 Seasons came out, I was bombarded by the press and others who wanted to know how I could possibly still have deep affection for those who had hurt me. Little did I realize that this simple question help me further strip away the garbage I once called 'living the dream.' I found myself traveling down a path with each twist and turn finding out how and why I was happy even in the worst of scenarios. I began to write down all that I know, believe and practice that keeps me grounded in peace no matter what life brings my way. This new book explains the beauty of suffering in the logical world and it's call to each of us to discover our real selves. This beautiful blending of logic and illogical guides readers to a place of well being, good mental health, and a relaxed view of their world.
This wonderful adventure is about seeing the holes in logic and finding the missing pieces in illogic. We have as a race gone crazy running after all of the quick fixes outside of ourselves that we have been told is 'living the dream.' The thrills of alcohol, social climbing, material acquisition, sexual excess is a short fix leaving us ultimately barren and empty. We have become a culture of narcissistic pill popping consumers who cannot be satisfied. In truth, these meaningless pursuits all truly only attempts to forget ourselves so we don't realize how fake we've become and how confused we are. In short, we are all miserable surviving from only one high to another.
The Logic of Illogical Love is a way back to finding your authentic self with steps, practices, examples, so you consciously rediscover who you are and what you are here to do. The book focusses on finding lasting romance, your life's purpose, and dealing with difficult situations and people. This is not a guide to God or spirituality for those things cannot be found but must be experienced. The Logic of Illogical Love presents thoughts and ideas that may resonate waking you and shaking you up to what you've been all along…a wonderful being capable of giving and receiving great love.
The target audience is the human race. As humans we are flawed at birth with egocentric cravings use fear in the name of logic that keeps us lost without sight. There is a way to find your rose colored glasses and be fabulous, every day, every way, for now and forever.
What was my purpose in writing this book:
I want readers to become aware of their everlasting essence bridging logic with illogic into a system of mental health that takes away the ache of emptiness and suffering in all humans. This reading is an exercise in unlearning involving steps as well as exercises in awareness, detachment, spiritual knowing, and living in the now.
I want readers to use these practices and key points to increase the amount of light in their lives erasing the mental blackboard of all that has kept them prisoner to logic.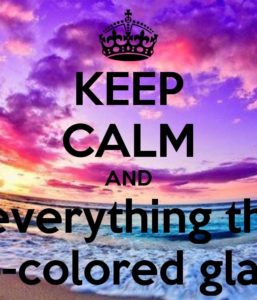 Key points to remember as begin your journey to the center of yourself:

A clear understanding of negative thoughts and belief systems dismiss them. Work for that dismissal.

It is right and necessary to struggle and win over self-destructive emotions you hold deep within you.
Never judge yourself by where you've been and what you've done. You owe no one and explanation. (Your friends don't need it, your enemies won't believe you.)

It is a fact….you can be happy. All you need is rose colored glasses to see what is the truth of illogical love.
The world is full of love when you are filled with love.
You are loved more than you know.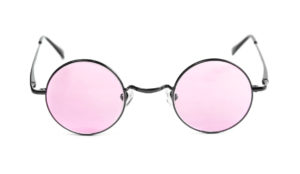 A question to all who wonder if they should read this book,
'Have you enjoyed the last hour of your life?"
If the answer is no, get the book now. You have no time to waste. Don't postpone happiness. Walk beyond your fear in the sun with rose colored glasses on.
Sign up for weekly blog on front page!
Remember:
Life is only real when you are!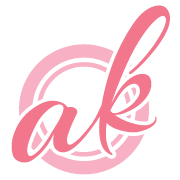 Love always,
April Of Course